Introduction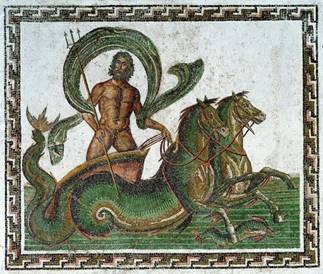 In the first week of February 2012, a major astrological event will occur - the planet Neptune will move from Aquarius to Pisces. In the same way that the sun moves through the twelve zodiacal signs each year, each planet also transits through the twelve zodiacal signs - but in varying periods. For example the moon takes between 28 and 29 days to circuit the twelve signs, while Pluto takes around 248 years. Neptune is a little faster than Pluto, and averages around 165 years.
This shift by Neptune into Pisces propels this event to greater heights compared to normal because the planet Neptune actually rules the sign Pisces. Because Neptune rules Pisces, Neptune is very favorably disposed when it is located in its own sign. Wherever Pisces is located in your horoscope, it will, as a general rule, have some favorable undercurrents until 2025. In stark contrast, since 1998 Neptune has been in Aquarius – a difficult placement for Neptune, except perhaps for the middle of 2011 when Neptune previewed Pisces. Therefore, some areas in your life, or people close to you, have been experiencing difficulties for many years, but are about to become strengths. Each horoscope is unique. There will be elements in your personal horoscope that can negate or enhance any predictions made.
The effect of Neptune moving into Pisces will affect each sign of the zodiac differently. Also as a general rule, you are likely to concur with these predictions 80% of the time, and events in your life may disagree 20% of the time. Only analysis of your personal horoscope can isolate your personal idiosyncrasies. Regardless of your sign, Neptune and Pisces are associated with many related archetypal behaviors. When Neptune or Pisces are strong, you can expect to experience a greater involvement with maritime activities including surfing, swimming, diving, marine study or even oceanic voyages. All forms of inspiration, psychic perception, appreciation of music (and all the fine arts in general including drama, dance poetry and so on) plus your imagination will fire. Charitable activities, confined environments such as hospitals, rest homes, psychiatric wards, prisons, ashrams, islands and isolated retreats. Anything to do with chemicals, oil, major and multi-national corporations, deceptions, deceit, fashion, movies, and anything with glamor or parades. Anything vague, abnormal, abstract, transcendental, chaotic, dreams and dreamers, escapism, paradise and utopia, fraud, idealism, fanaticism, missionaries, obscure diseases, mystical or occult religions or sects, slavery and suffering include some major archetypal themes associated with Neptune and Pisces. Some common difficult aspects include loss and destruction, self-made problems such as alcoholism and drug addiction, confinement (often unwillingly in hospitals or prisons), behaving like a hermit, degenerative behavior and hard to diagnose ailments.
The best way of interpreting the change of sign by Neptune is via your ascendant or rising sign. The most significant sign in your horoscope is not the common sun-sign but the ascendant - which is the sign on the eastern horizon at the time of your birth. On average, a new rising sign appears on the eastern horizon about every two hours as the earth rotates on its axis every 24 hours and the twelve signs must rise above the eastern horizon during this daily rotation. Your ascending sign can be any one of the twelve zodiacal signs, and may even be the same as your sun-sign. You should read the following from the perspective of your rising sign, and read your sun-sign as a supporting analysis, and if you don't know your rising sign you are limited to your sun-sign anyway. I am commencing the analysis with Pisces, as Pisces is the sign most affected by Neptune.
PISCES
The sign that will always respond strongest to Neptune is Pisces as Neptune is the ruler of Pisces. Since 1998, you may have found that one or more major undercurrents in your life seemed to be associated with loss (probably of a significant magnitude). One or more major aspects of your life disappeared (some possibly affecting your health), or you had to deal with the loss of something important in your life. There may have been an inability to move forward in your life, or you may have felt marginalized or sidelined. Many problems or unpleasant issues may have surfaced in your life – some of which you directly may have caused, while other issues just fell on you seemingly unannounced. You probably had to let go of some aspects involved in your life either willingly or unwillingly. Some Pisces people will have had more contact with hospitals or other places of confinement including prisons. Many Pisces may have found refuge in alcohol or drug use (either legit or recreational) – some to excess. Other Pisces folk may have behaved like the star of "Eat Pray Love" and moved into an ashram, if only temporarily. Whitney Houston, with Pisces rising, has just overcome a crack cocaine addiction and spent all of her money – including a recent $100 million record deal
.
On the positive side of the equation, you may have been attracted to an exotic or idealistic location or places, especially near the ocean, and you may have received much inspiration about what you would like to do sometime in the future. Some Pisces may have indulged in their passions for dance or drama, music, fashion, acting or any of the fine arts including poetry. Some may sail around the world or submerge themselves in scuba diving or snorkeling. Anything associated with the sea can attract a Pisces. Pisceans can also devote themselves to charitable causes and directly helping the less fortunate or someone in need.
From early February 2012 until 2025 your ruling planet comes home to roost. Any inspiration you experienced since 1998 can be turned into reality as you will now have the energy and focus to carry through with realizing your dreams. You will discover a new lease on life, a desire to get moving. This may translate in a significant shift in location, home improvements, career, hobbies, health or outlook in general. You may become re-enthused or experience a new desire to be involved with the sea, surfing, fishing, the fine arts, dancing, drama, fashion, acting, charitable activities and so on. Some Pisces will lose their fear of hospitals or being confined in age-care facilities or rest homes. You will tend to be less introverted, and more outgoing with Neptune stimulating your 1st house. If you have psychic or strong intuitive tendencies, these will be of positive assistance to you. Neptune and Pisces are strongly associated with anything transcendental, and so your feet may not always touch the ground in this period. The Neptune in Pisces period was designed for you and this should be an important period in your life.
Some famous Pisces rising people: Warren Beatty, Margot Fonteyn, Robert Redford, Alfred Hitchcock, Jim Bakker, Antonio Banderas, Whitney Houston, Mark Knopfler, Mary Tyler Moore, Vincent Price and Ringo Starr.
ARIES
Neptune may have been inspiring you towards greater involvement or association with island hideaways, a beach house, some exotic location or idealistic environment – and if so, this has not yet gelled for you. Since 1998 you may have wished you were more charitable, or could engage in one of the fine arts, dancing, drama, poetry and so on. Some of your friends may have gone through a strange hard-to-define time, getting caught up in circumstances too large for them to handle, especially if it involved money. Hopefully none of them obtained money from you under false pretenses.
From early February 2012 onwards, your desire to get away from it all, or to experience a transcendental idealistic environment or refuge will become a reality for you. Any desires towards the fine arts or charitable activities can be realized. Some Aries will be very un-Aries like, and swap dynamic activism for escapism or to experience the enchantment of life. While some will build their ideal holiday shack, other may explore fantasy, drugs or even self-deception (but the emphasis is basically on the positive side because Neptune likes being in Pisces). So some Aries may engage in homeopathy, herbalism, psychic healing or any other 'irrational' activity of similar ilk. Any involvement with hospitals, rest homes, prisons etc. should be positive, and if you find yourself limited in any way while Neptune is in Pisces, you should be able to experience release through music for example – which may enchant you through this stage in your life. One or more of your friends should be able to get their financial houses in order, and they will tend to regain focus and clarity.
Some famous Aries rising people: Errol Flynn, Joan Baez, Barbara Cartland, Brian Eno, Billy Graham, Bette Midler, General Douglas MacArthur, Martina Navratilova and Barbara Streisand
TAURUS
Neptune is stimulating your 11th house of friends. From 1998 until early February 2012 your friends may have been more dissolute than normal, with some disappearing from your life under strange circumstances. You may have been deceived by a supposed friend and some new friends may have had unappealing aspects to their nature or lives such as alcoholism or drug addiction. You may have wanted to engage with an altruistic or non-profit organization that will make the world a better place. You could have fantasized about what the world could be like under ideal circumstances. A parent may have experienced financial problems – probably of their own making, and they may have suffered from strange illnesses or ailments if they were not engaged in some classic Neptunian activities.
With the shift of Neptune into Pisces in early February 2012, your friends get their mojo back. You may become close to a psychic, healer or inspired artist, musician, or dancer. A new friend may introduce you to more drugs or greater alcohol consumption than you are used to. You will attract new friends if you travel to beaches, islands or exotic locations. You may activate your former inspiration to engage in a non-profit organization – especially if it has anything to do with the oceans, marine creatures, maritime activities, the fine arts, psychic phenomena or even mystical insights. A parent may regain their clarity and look forward to a better financial situation or better income. Whenever Neptune/Pisces is involved, dichotomy appears, so not all influences that arrive on your doorstep via Neptune in Pisces will be on the positive side of the ledger – expect a strange or unusual friend or two over the coming years!
Some famous Taurus rising people: Amelia Earhart, Mia Farrow, Robert Kennedy, Charles Manson, Liza Minnelli, Dionne Warwick, Brian Wilson, William Randolph Hearst, Beethoven and Martin Luther King Jr
GEMINI
Gemini people have Neptune activating their powerful 10th house of career and status. If a dissolute undercurrent has been affecting your career or ambitions from 1998 until February 2012, then you may have a surprise in store for you in the coming years. Don't worry if your goals were snatched from you. You may have encountered strange or unusual travel experiences if your travel did not involve sea voyages, islands, exotic beaches or some other idealistic getaway. You may have lost one of your parents or something unfortunate happened to them.
Any plans or inspirations you have shelved about your career since 1998 can be brought out of the cupboard, dusted off and re-examined. For older Gemini risings, this will be an ideal time for your second career or significant change in vocation. You are attuned to such a reality anyway as Gemini prefer things in pairs - or at least two of a kind. Younger Gemini's should get the career boost they need provided you learn to flow or become a chemist, chemical engineer or work in the oil industry. Other classic careers involving Neptune includes anything at all associated with the fashion or movie fields, fads, glamor, anything involving the oceans or marine life – especially if in all this you work for a global corporation or charity. You may also see a significant change for the better for one of your parents. Life may have been strange for them since 1998, but the tide is turning their way. Travel plans can be refocused and not prone to further strange developments – though you may lose your desire for that exotic getaway.
Some famous Gemini rising people: Robert Altman, Drew Barrymore, Tony Blair, Michael Caine, Patsy Cline, Miles Davis, Greta Garbo, Steffi Graff, Henry Kissinger, Gregory Peck, Michelle Pfeiffer, Burt Reynolds, Gretta Scacchi, George Bernard Shaw, Bruce Springsteen, Guiseppe Verdi, Orson Welles and Gene Wilder
CANCER
As of February 2012 Neptune shines a positive light upon Cancerians, specifically affecting your 9th house of overseas travels and foreign lands. Since 1998 you may have experienced difficulties or problems associated with travelling overseas – either unable to do so or problems occur when overseas.
You may have been inspired to do a university course or engage in religious studies but it just did not come together. Any issues involving inheritances or social security were fog bound. Any third child has been waiting in the wings for their moment of fame or focus in their life – especially if it involves any Neptune/Pisces archetype such as fashion, movies, charity, the fine arts, maritime activities and so on. They may finally get that idealistic environment they have been secretly questing after. The finances of any partner or any second child may have been confusing and lacking focus.
With Neptune's trident positively aimed at your 9th house as of early February 2012, your overseas dreams or desire for higher education will coalesce. Your intuitive/psychic/clairvoyant nature will be in full throttle. You will feel that life has a flow to it that can be enjoyable if your sit back and accept the ride. Any third child will get more focused, especially in any involvement they have in Neptunian activities – the coming years will be a highpoint in their life. Any first child rediscovers their creativity and business acumen.
Some famous Cancer rising people: Jeffrey Archer, Cilla Black, Kenneth Branagh, Cher, Albert Einstein, Farrah Fawcett, David Frost, Judy Garland, Bill Gates, Glenda Jackson, Stephen King, George Michael, Lee Harvey Oswald, Arnold Schwarzenegger, Mary Shelley, Stephen Spielberg, John Travolta and Truman Capote
LEO
If you have wondered what the hell has been happening in your significant relationship area in your life since 1998, look no further than Neptune – which has been transiting your major relationship area. Under Neptune you can expect lack of clarity, confusion … like some kind of murky fog has settled down upon you and you cannot see what is happening (in your relationship area). You may also have been trying to move to or spend far greater time in some kind of exotic, idealistic, reclusive or beachside location – but to no avail, or you expereinced one or more major problems in this area. Any issues associated with inheritance or social security could also have be extremely murky and unsettling. Either lack of sex or weird sexual encounters may have become your norm.
From early February 2012 the fog lifts from your relationship area, sex becomes a relatively normalized aspect of your life and that idealistic location you want to get to no longer feels so far away. Issues related to inheritance may stabilize, but with Pisces permanently associated with your 8th house, you can never really get a firm grip on the situation. You could even win a lottery or contest. Any problems associated with obtaining social security benefits from the government or insurance companies should be rectified. Any spouse/partner should come into the money (possibly following a dissolute financial time) – this could also be the result a new financial focus. They should obtain revenue from two or more separate fields. That idealistic retreat or environment that you have desired but somehow has eluded you one way or another ceases to be a problem or issue of concern for you.
Some famous Leo rising people: Muhammed Ali, Richard Branson, Prince Charles (and Camilla Parker-Bowles), Glenn Close, Robert Downey Jr., Indira Gandhi, Elton John, LBJ, Steve Martin, Henri Matisse, Marilyn Monroe, Jack Nicholson, Rudolf Nureyev, Al Pacino, Pavarotti, Pablo Picasso, Vanessa Redgrave, O. J. Simpson, Meryl Streep and Donald Trump,
VIRGO
After Pisces, Virgos are the next most prone sign to the waxing influence of Neptune. From early February 2012 onwards, Neptune will positively stimulate your 7th house of marriage and relationships. From 1998 until February 2012, Neptune has been undermining this part of your chart. You may have witnessed the dissolution of your marriage or major relationship(s), or even your partner. Relationships may have lacked definition or were too ethereal. This is not limited to personal relationships, business partnerships were ill-favored during this period – if this is the case, a partner may have made off with your hard earned money. Alternatively, any employees may have been employees from hell. You may have been duped by an employee as they may have been under personal financial strain. Any second child may have suffered any one of a number of calamities in this period.
A classic Virgo example is Leonard Cohen, who is a double Virgo (Virgo rising and Virgo sun). His accountant (employee) defrauded him of nearly all his money (over $5 million) about 7 years ago (2005?) forcing Leonard to retreat from his mountainous Buddhist retreat and hit the proverbial road on a number of world tours to get back his wealth. Furthermore Leonard has his moon in Pisces - so Neptune's problematic position from 1998 to Febrruary 2012 was exceptionally potent in the life of Leonard Cohen. [Ref]
From February 2012 onwards, the energy in this sector turns your way. All Virgos are more liable than normal to have more than one major relationship in their life, and this coming period is fertile for you if you are single, divorced or separated. Virgo's are naturally pure and pedantic, but opposites attract. Any new or existing partner will be at their ephemeral high point – don't try and pin them down with details. Any second child may get their focus back and be primed for new developments that should work out well. Neptune indicates an idealistic environment, and for many Virgos, they will be pining for their idealistic home, retreat, weekender or whatever – by the beach, on an island or in some reclusive situation - but to little avail. Most Virgos will have to put their desire for their idealistic villa, home, shack or cabin (or houseboat) on the backburner – it may not be realized until 2025 or later. If you employ people, they will be normal again, and they will also be very focused upon their personal financial security.
Some famous Virgo rising people: Woody Allen, Julie Andrews, Kathy Bates, Agatha Christie, Winston Churchill, John Cleese, Kurt Cobain, Kevin Costner, Walt Disney, Placido Domingo, Betty Ford, Tom Hanks, Patty Hearts, Hugh Heffner, Ernest Hemingway, KD Lang, Annie Lennox, Shirley MacLaine, Madonna, Paul McCartney, Mozart, Olivia Newton-John, Richard Nixon, Roy Orbison, Dolly Parton, Peter Sellers, Brooke Shields, Paul Simon, Uma Thurman, Oscar Wilde and Oprah Winfrey
LIBRA
Neptune is focused upon your 6th house of work and health – generally not considered a good connection for Neptune. Between 1998 and early February 2012 you may have seen your employment opportunities or jobs disappear as if part of a magicians act – or deteriorate in some other way. If you employ people, you will soon be able to stop pulling out your hair in frustration. Some serious health problems may have surfaced - in some cases any health problems may have been caused by yourself unwittingly or through some kind of degenerate lifestyle – especially from too much alcohol or drugs – including pharmaceutical drugs. However some Librans may have encountered an idealistic or inspiring lover or two. While Neptune was in the 5th house until early February 2012, any eldest child may have been affected by Neptune – somehow spacing themself out one way or another but they may however have been financially motivated.
When Neptune moves into Pisces in early 2012 some kind of strange stability is sure to affect your working life – though Neptune is more associated with holidays than work! On the positive side, you may find suitable employment in any Neptunian industry such as fashion, movies, or anything involving chemicals or drugs. Any marine or maritime activity is favored, as is working for a charity. If any occupation can be wedded to a multi-national corporation – all the better. This is also a period where you could hold two jobs at the same time. Spacey employees may actually turn out better than you may think during this time frame. Any short term love affairs will return to planet earth if not already the case.
Your health should significantly improve for the better but you may be drawn to psychic healers, herbalism or anyone of the strange number of healing modalities available. You could be prone to strange, unusual and hard to diagnose ailments while Neptune is in your 6th house but Neptune is not overly promoting difficulties in this area. You need to develop a good sense of intuition about your ailments and how they should be approached. Any eldest child's quest for financial strength should be successful. Any partner (or second child) should be entering a period of inspiration, empathy and just plain going-with-the-flow, which will flow their way!
Some famous Libra rising people: Bill Clinton, Phil Collins, Billy Connelly, Noel Coward, Neil Diamond, Leonardo DiCaprio, Sally Field, Harrison Ford, Cary Grant, George Harrison, Adolf Hitler, Rock Hudson, Omar Sharif, Frank Sinatra, Cat Stevens, Denzel Washington, Venus Williams and David Bowie
SCORPIO
As of February 2012 Neptune shines a positive light upon Scorpions, specifically affecting their 5th house of children. From 1998 until February 2012, your 5th house affairs are weakened in some way. This specifically affects any children, especially the eldest, your businesses, investments or hobbies. Your eldest child may have left your life in some way or another, or else they have been having a difficult time being positively focused. Your business affairs may have been troubled, your investments fading and you may have dropped a hobby or sporting interest. With Neptune in your 4th house, you may have had unfulfilled dreams about your home – questing for that idealistic home where all is calm and serene. One of your parents was probably counting their money as it disappeared or they were fleeced.
With the turn of the Neptunian tide in early February 2012, your children in general, and specifically your eldest child makes a positive re-entry into your life or they independently take the next step in their life. You should find that any business you manage or investments commence to solidify and stabilize – and you may expand your business and investment horizons. Investments are sure to improve. You may take up a new hobby or sporting interest – especially if it involves the ocean such as diving, surfing, fishing etc. Your expectations about your domestic reality will become more realistic and one of your parents should return to financial strength. Any spouse (or second child) may get inspired to join a non-profit or altruistic organization - or a powerful, if not unusual, new friend enters their life bringing much inspiration.
Some famous Scorpio rising people: Glen Campbell, Charles Chaplin, Christian Dior, Michael Douglas, Clint Eastwood, Sarah Ferguson, Aretha Franklin, Mohandas Gandhi, Mata Hari, Charlton Heston, Victor Hugo, Jacqueline Kennedy Onassis, River Phoenix, Edith Piaf, Prince, Dianna Ross, Oliver Stone, Margaret Thatcher, Mark Twain, Henri Toulouse-Lautrec and Robin Williams
SAGITTARIUS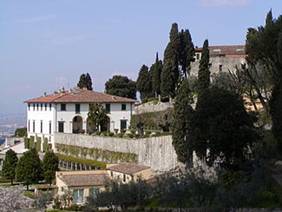 Sagittarians will also be strongly affected by Neptune moving into their 4th house of home. Between 1998 and February 2012 Sagittarians may have been living reclusively, possibly in some idealistic environment or by a secluded beach or exotic island. Somehow the focus has not been as bright or as positive on your home as it could be. For some, your home may actually have disappeared – one way or another – or you have felt like a lost soul looking for your home, or trying to return to your home of your dreams. Relations with your siblings may have been strained, especially with your eldest, (unless you meet in some holiday location) and you may have experienced one neighbor from hell (or at least very unusual) along the way. Some Sagittarians will have had long term or serious communication or mobility issues – especially of a strange kind.
Whatever the blemish or shortcoming with your home, everything on the domestic front should right itself in the coming years. For some Sagittarians, it will involve the establishment of two or more homes, while others will get their beachside hideaway or cabin in the hills – or an island villa. Like Pisces, any Sagittarian with a fear of confinement in a hospital, age-care or rest home will learn to relax and even enjoy the change from February 2012 onwards. One of your parents will regain their mojo from February 2012 onwards. They will see confinement in a hospital, age-care or rest home in a new positive light if applicable, and they should be inspired to embark on a new stage of their life. They will probably rediscover their true nature. One of your siblings (probably the eldest) may get rich or much richer.
Some famous Sagittarius rising people: Don Ameche, Brigitte Bardot, Shirley Temple, Marlon Brando, Eric Burdon, Nicolas Cage, Jamie Lee Curtis, James Dean, Danny DeVito, Diana (Princess of Wales), Bob Dylan, Jodie Foster, Bob Geldof, Goldie Hawn, Jimi Hendrix, L Ron Hubbard, Kevin Kline, Bruce Lee, Charles Lindbergh, Elvis Presley, Sylvester Stone, Ted Turner, Tom Waits and Frank Lloyd Wright
CAPRICORN
Neptune's focus is on your 3rd house, difficult until early February 2012 – then a change of weather to the better. Since 1998 you may have had
problems with one of your siblings (especially the eldest) – or you had neighbors from hell. Unless you had a sleek and expensive glamorous car, you may have been dogged by car problems – even the theft of your car or inability to purchase the new car of your dreams. If you are a teacher, or you want to teach, problems were encountered. You may have been building up the inspiration to do a new short course of study. For some Capricorns, difficult mobility or communication issues may have been distressing. Your message you have been trying to promote is either confusing or suffers in some other way. With Neptune in your finance house, your finances are probably a mess unless you have been employed by a multi-national or in the tourism business for example. You may have been seduced by some big financial scheme that lacked focus.
From early February 2012, any studying or teaching of short courses that have eluded you to date should become realizable. You may get that glamorous new car you have been dreaming about. Your eldest brother or sister may reappear in a more positive light, and that unpleasant neighbor moves away, or your immediate neighborhood significantly improves. Difficulties with communication or mobility should improve and you can finally get your message out to your target audience. Sanity reappears in your financial affairs.
Some famous Capricorn rising people: Alan Alda, John Belushi, Sean Connery, Queen Elizabeth II, Jane Fonda, Dustin Hoffman, Buddy Holly, Edward Kennedy, Sophia Loren, Yehudi Menuhin, Rupert Murdoch, Paul Newman, Susan Sarandon, J Paul Getty and J Edgar Hoover
AQUARIUS
Neptune has been negatively stimulating your 2nd house of finances since 1998, and will positively stimulate your financial affairs from February 2012 until 2025. If you have experienced the dissolution of your financial reserves or income earning ability since 1998, or you just cannot get a handle on your financial situation, then change for the positive is at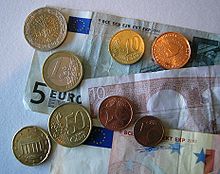 hand. In fact, Aquarians had Neptune in their most important 1st house from 1998 until February 2012, making Aquarians temporarily behave like Pisceans. You may have found yourself deeply drawn to maritime activities, islands, reclusive situations, idealistic environments, drugs, alcohol, hospitals and so on, but you may have found work somewhat harder to marshal. Any financial problems or disasters can be linked back to your own self-deceptions or vagueness, or you may even have been financially deceived by someone. Some Aquarians may have experienced strange or hard to diagnose long term health issues. Psychic premonitions may have been very strong.
With your new positive financial orientation, you will do better if you have at least two significant sources of income. You may be able to financially capitalize on anything to do with Neptune and Pisces – a tour guide through the jungles of Africa, maritime income, importing items from an exotic island or country, working in a hospital, becoming a prison guard, selling items produced in a prison, working for a major corporation (especially in PR) – the permutations and combinations of possibilities are almost endless – some Aquarians may even become a professional psychic or clairvoyant. Whatever you financially engage yourself in, do not wear rose colored glasses as this weakness is a Pisces/Neptune specialty that can semi-permanently affect Aquarians. A sibling, possibly the eldest, will become enamored with an exotic idealistic location – be it an island, retreat, mountain shack or whatever. Whatever the case, they will be inspired by their new vision of the many enchantments that life offers. Any eldest child gets their career in order after years of possible neglect. Any second child may stop having relationships with mad partners.
Some famous Aquarius rising people: Willem Dafoe, Kirk Douglas, F Scott Fitzgerald, Errol Flynn, Michael J Fox, Whoopi Goldberg, Germaine Greer, Billie Holiday, Thomas Jefferson, Janis Joplin, Karl Marx, Spike Milligan, Jim Morrison, Roseanne, Nina Simone, Robert Louis Stevenson, HG Wells and Henry Winkler.




ASTROLOGICAL SERVICES
Terry MacKinnell is available for astrological charts (horoscopes) and updates
in person, by telephone, or Skype
Also specializes in calculating the time of birth for those with no reliable record