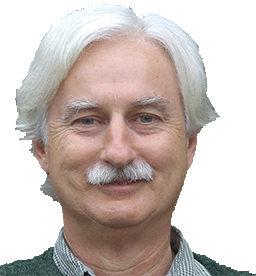 Terry is available for readings, reports, lectures, workshops and mentoring
Verbal
In person, Skype and WhatsApp $100 first hour then $80 per hour for any further hours (pro rata)
Written
Western natal horoscope & predictions $200
Vedic natal horoscope and predictions $200
Specific question or query by arrangement
For more details of my astrological services,  email me
Payment
Payment in advance required via PayPal (or bank account for Australian clients)
About Terry MacKinnell
Terry MacKinnell was born in December 1951 in Sydney, Australia where he lived until 1980 (except for two years residence in California in the early 1960s). He became interested in Western astrology in 1972, and after teaching himself (modern) Western astrology he began learning Vedic astrology in the mid 1980's.
In 1987 while living near Byron Bay Terry came up with the inspiration for his research into the precessional ages. In some kind of a flash of inspiration, he realised that astrological ages should not have fuzzy borders, as nowhere else in astrology does such vagueness or indeterminacy occur between adjoining zodiacal signs. Over the coming few months he turned his attention towards this project and finally published the booklet Research Notes on Macro-Astrology Part 1 The Rectification of the Aquarian Age in 1994 (referred to by Nicholas Campion in his book The Book of World Horoscopes (1999, Pg 489). Between 2000 and 2006 he pursued his research into the astrological ages in earnest and published numerous articles on the astrological ages (see below) and in 2011 published his first book on the astrological ages: The Dawning.
The FAA Journal (published by The Federation of Australian Astrologers)
AA Journal (published by the Astrological Association of Great Britain)
The International Astrologer(published by ISAR - International Society of Astrological Research)
NCGR bi-monthly newsletter (published by the National Center for Geocosmic Research)
Acrux (the bi-monthly newsletter of the Queensland branch of the FAA)
Astrological Monthly Review (former monthly magazine published in Australia and distributed throughout Australia and New Zealand)
******
Terry also currently maintains the research: Demystifying the Aquarian Age with the focus upon explaining the structure of the astrological ages to the general public and astrologers.
A more in depth blog is At the Cutting Edge of the Aquarian Age where Terry tracks the passage of fifteen month nano-ages and five month nano-age decans (nano-ages represent 1/1728 of an age).
Some insights into horoscopic astrology for indoviduals see Terry MacKinnell Vedic-Western Fusion Astrologer